Lutron SPM-1116SD Solar Power Meter | SD Card
SOLAR POWER METER
Solar power 0.0 to 2000.0 W/m² | Spectrum: 400 to 1100 nm
3 functions: Solar Power, Power integration, Transmission
Real time data logger with SD Card (1 to 16 GB)
Records Max/Min., Data hold, Auto Power Off
Sampling time setting both with Auto & Manual
Data output to COMPUTER with RS232/ USB PC interface
Lutron
Lutron SPM-1116SD SOLAR POWER METER | SD Card
Solar Power Meter, 3 functions: Solar power, Transmission, Power integration and Spectral response 400 to 1100 nm Real time SD Memory Card (1 to 16 GB) data logger, sampling time setting both Auto & Manual. Data out to Computer with RS232/ USB PC COMPUTER interface.
Function
SD memory card Datalogger (1 to 16 GB)
Built-in Clock and Calendar
Data hold, record max. and min. reading
RS232/USB PC COMPUTER interface
Sampling Time Setting range (Auto/ Manual)
Auto power off
LCD with green light backlight
The innovation and easy operation, no need to setup software, just put the SD Card into the computer. You can open file data as Excel directly.
▲ EXCEL data screen (for example)
▲ EXCEL graphic screen (for example)
SPECIFICATION
| | |
| --- | --- |
| Range | 2000 W/m², 634 Btu (ft² x h) |
| Resolution | 0.1 W/m², 1 W/m², 0.1 Btu (ft² x h), 1 Btu (ft² x h) |
| Accuracy | ± 10 W/m², ± 3 Btu (ft² x h) or ± 5% reading |
| Angular accuracy | Cosine corrected < 5% for angles < 60º |
| Circuit | Custom one-chip of microprocessor LSI circuit |
| Data storage | SD memory card 1 to 16 GB |
| Sampling time | 1 second |
| Interface | RS232, USB PC interface |
| Functions | Data hold, record max./ min., auto power off, zero button |
| Probe dimension | ø38 x 25 mm |
| Power requirement | Battery AA x 6 |
| Dimensions/ Weight | 182 x 73 x 47.5 mm/ 346 g |
SKU
SPM-1116SD
Weight
346.000000
Dimension
182 x 73 x 47.5 mm
Manufacturer
Lutron
Switching Lx Range
No
Other Function

SD memory card Datalogger (1 to 16 GB)
Built-in Clock and Calendar
Data hold, record max. and min. reading
RS232/USB PC COMPUTER interface
Sampling Time Setting range (Auto/ Manual)
Auto power off
LCD with green light backlight

Lux measurement range
No
UV measurement range
No
UV measurement
Solar Power (W/m²)
Solar Power Range
0.0 to 2000.0 W/m²
Accuracy

± 10 W/m² typically
± 3 Btu (ft² x h) typically or ±5% reading

Power Supply
Battery AA x 6
Resolution
0.1 W/m² (< 1000 W/m²) , 1 W/m² (≧ 1000 W/m²)
Sensor Output Interface
USB, RS-232 interface
Data logger
Yes
Water resistance
No

Manual Download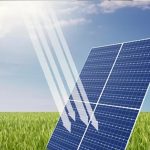 โซล่าเซลล์ (solar cell) หรือที่เรียกกันว่า เซลล์โฟโตโวลตาอิก (Photovoltaic cell) คือการผลิตไฟฟ้าจากแสงที่ตกกระทบวัตถุที่สามารถเปลี่ยนพลังงานแสงเป็นพลังงานไฟฟ้าได้ หรือ ไฟฟ้าที่มาจากเเสงนั่นเอง โซลาร์เซลล์ (Solar Cell) มีอายุการใช้งานประมาณ 20-25 ปี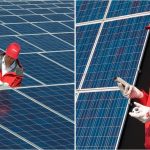 เราวัดความเข้มแสงอาทิตย์อย่างไร
เราวัดความเข้มแสงอาทิตย์อย่างไร พลังงานจากดวงอาทิตย์ พลังงานแสงอาทิตย์เป็นพลังงานแผ่รังสีจากดวงอาทิตย์ ความสําคัญของดวงอาทิตย์ ไม่ เพียงแต่เป็ นศูนย์กลางของระบบสุริ ยจักรวาล ดวงอาทิตย์ยังเป็ นแหล่งพลังงานสําคัญของโลก พลังงานนีเป็ นต้นกําเนิดของวัฏจักรของสิงมีชีวิต
Included Accessories:
SPM-1116SD
Solar Sensor
Hard carrying case (CA-06)
Instruction manual
SD Card 16GB
Optional Accessories:
USB Cable (USB-01)
RS232 Cable (UPCB-02)
Data Acquisition Software (SW-U801-WIN)
Adapter (AP-9VA)